About Mannella Corporation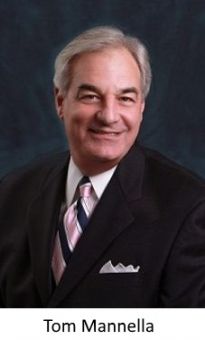 Mannella Corporation is an Independent Insurance and Financial Services Agency representing many different insurance companies for your insurance needs. Established in 1948 by Henry Mannella and Thomas N. Mannella, Sr., our company has grown to a full service insurance agency.
We are a member of Consolidated Insurance Agents, Inc.

Currently, Mannella Corporation serves the insurance needs of 3200 individuals and families and the insurance needs of over 500 business concerns.
Our office includes a state-of-the-art computer system for record keeping. In addition, we have a special rating computer so that instant rate comparisons can be made of the country's finest insurance companies.

We do not work for an insurance company; we work for you. We work on your side when you have a loss and follow through to see that you get fair, prompt payment.
We represent a carefully selected group of financially sound, reputable insurance companies, and we place your policy with the company offering the best coverage at a competitive price.
Our primary objectives are:
to be honest and fair in all our dealings
to be interested in people and their problems
to treat the client's needs as though they were our own
We want you to have a positive overall experience with Mannella Corporation. Our one on one service approach is our #1 goal for all our insurance clients. Give us a call at 585-347-2012 or contact us through one of our quote forms, and we'll be happy to answer any of your insurance questions.
If you have any questions for Tom Mannella you can reach him on his Direct Phone Line at (585) 421.8506